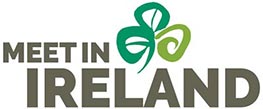 Meet in Ireland is the official MICE brand for the island of Ireland, where the three tourism agencies, Fáilte Ireland, Tourism Ireland and Tourism Northern Ireland partner to promote the island as a world-class MICE destination.
As the first point of contact for many global business tourism operators, Meet In Ireland are responsible for helping event planners organise successful international MICE events in Ireland, a world-class destination for meetings, incentives, conferences and events (MICE).
This unique country offers so many exciting destinations, venues and experiences ideally suited for business events and the Meet In Ireland team are dedicated to making them available to our international network. They work with more than 500 Irish organisations and suppliers and can connect you with amazing local resources across the country.
For more information, please visit Meet In Ireland

Fáilte Ireland is the National Tourism Development Authority. Its role is to support the tourism industry and work to sustain Ireland as a high-quality and competitive tourism destination. Fáilte Ireland provide a range of practical business supports to help tourism businesses better manage and market their products and services.
They also work with other state agencies and representative bodies at local and national levels, to implement and champion positive and practical strategies that will benefit Irish tourism and the Irish economy.
Fáilte Ireland promote Ireland as a holiday destination through their domestic marketing campaign (DiscoverIreland.ie) and manage a network of nationwide tourist information centres that provide help and advice for visitors to Ireland.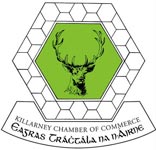 Killarney Chamber of Tourism & Commerce actively promotes and develops tourism, commerce and enterprise in the greater Killarney area for the benefit of its members, the local community and visitors to Killarney.
The Chamber manages www.killarney.ie website, which is the official website for Killarney.
As a member of Kerry Convention Bureau, Killarney Chamber can assist with delegate welcome activities and coordination of industry activities for larger events, when town take overs, street parties, retail offers, welcome banners etc can be organised.
The President of Killarney Chamber of Tourism & Commerce is also available to provide official welcomes, known as Céad Míle Fáilte.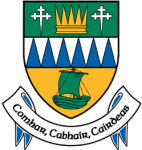 Kerry County Council (Comhairle Contae Chiarraí) is the local government body responsible for the provision and administration of a wide range of services in the county of Kerry in the southwest of Ireland.
The council provides services and facilities ranging from tourism, housing, planning, economic development, business supports, environmental protection, roads and infrastructure, arts promotion, community facilities, libraries, fire services and much more.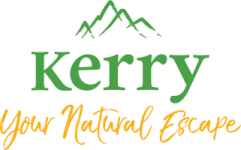 Kerry, Your Natural Escape
Kerry, Your Natural Escape is the Kerry Destination Brand, which is an initiative of the Tourism Unit in Kerry County Council and the Destination Kerry Tourism Forum. The brand is an endorsement and guarantee of the unique experience of visiting Kerry.
Kerry County Council's Tourism Unit was established in 2014 to promote further economic development in Kerry by facilitating the development and promotion of a sustainable and diversified tourism industry.  This is being achieved through the establishment of effective partnerships and collaborations with Fáilte Ireland, Tourism Ireland, Kerry Convention Bureau, the local tourism trade, community groups and development companies and by developing new tourism initiatives, enhancing existing tourism infrastructure and ensuring an acceptable standard of environment for locals and visitors.