Tralee is the modern bustling county town of Kerry, set against the backdrop of the Slieve Mish Mountains and Tralee Bay. The town was founded in the early 13th century by the Anglo Normans and takes its name from the River Lee.
With strong links to its medieval heritage, it offers a wide range of superior accommodation suitable for meetings, conferences and incentives, with cultural and historical venues in close proximity.
From an entertainment perspective, the nightlife in Tralee is an experience not to be missed. Once the sun goes down, Tralee comes to life with music, song and dance.
Whether it's the 'craic' in a small lively pub or a dynamic stage production at Siamsa Tíre, the people of Kerry and visitors from all over the world come together to enjoy the best of Irish culture, music, song and dance.
Tralee has an abundance of great restaurants, cafes, pubs and bars with some hidden away on the squares and others on quaint narrow streets. The pubs are well known, each with its own distinctive style and atmosphere. The many fine restaurants and hotels offer everything from fine dining to pub grub and everything in between.
Its central location within the region affords easy access to national parks, beaches and mountain ranges meaning that transportation between accommodation, venues and activities can be kept to an absolute minimum. Stunning seascapes featuring Fenit Lighthouse, Black Rock, The Maharees, Banna Strand and Blennerville Windmill are all within a short distance of Tralee town.
Inspired program activities include:
Learning an Irish Dance with the cast of Siamsa Tire on the stage of the National Folk Theatre of Ireland
Trying your hand at stand-up paddle boarding or Windsurfing on magnificent local beaches
Experiencing pure, undiluted adventure Coasteering, swimming through sea arches and cliff jumping
Saddling up and go on an exhilarating horse ride along coastal paths and beaches
Teeing off at some of Ireland's finest links and parklands golf courses, including Ballybunion
Throwing in a line, learning how to fly fish on the myriad of lakes, rivers and streams or go deep sea fishing
Experiencing nature up close at Tralee Bay Wetlands Centre
Stepping back in time by visiting the exhibits at Kerry County Museum
Sitting by the musical hearth for a 'Bothántaíocht, a traditional evening of storytelling and song in a replica of an Irish cottage kitchen
Enjoying a night of fun and light-hearted competition at the Greyhound Racing
Visiting Blennerville Windmill, located in the port of emigration from Kerry during the great famine
Each August, the renowned Rose of Tralee International Festival takes place with festival events including Rose Parades, live concerts, theatre, circus, markets, fashion show and the International Business Women's Conference.
Tralee is also home to the Institute of Technology Tralee, which is a university-level educational campus with 3,000 students and 250 staff.
It has a successful track record for hosting national and international conferences and its' state of the art facilitates include a range of suitable lecture theatres and smaller workshop spaces all with computers, projectors and Wi-Fi.
The Institute is an industry leader in hospitality training and research, houses a dedicated research unit, the Irish Academy of Hospitality & Tourism (IAHT).s Women's Conference.
Meeting and Accommodation options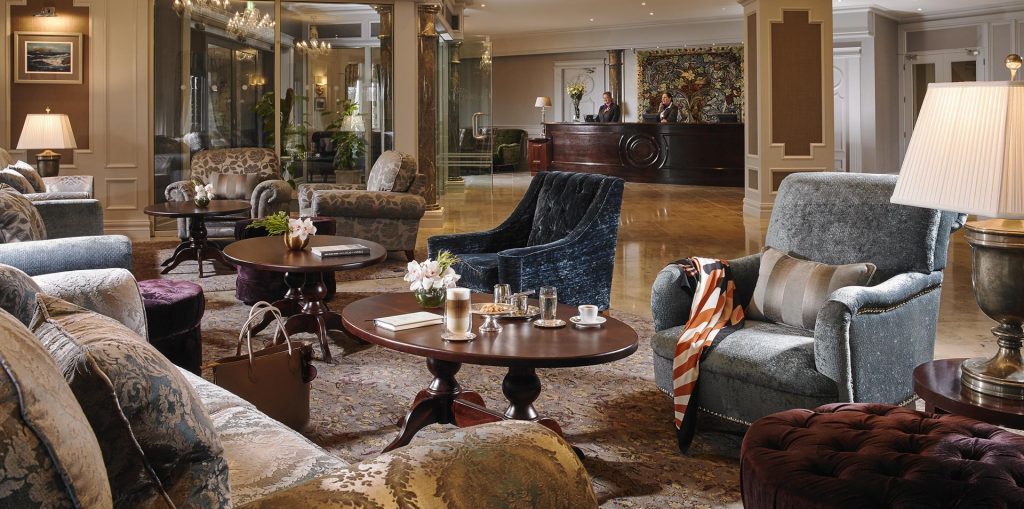 The Rose Hotel
The Rose Hotel is the ideal base from which to explore Kerry's Wild Atlantic Way; within easy access of the hotel you can discover the Dingle Peninsula, the Ring of Kerry, or play golf on the world acclaimed Tralee Golf Club.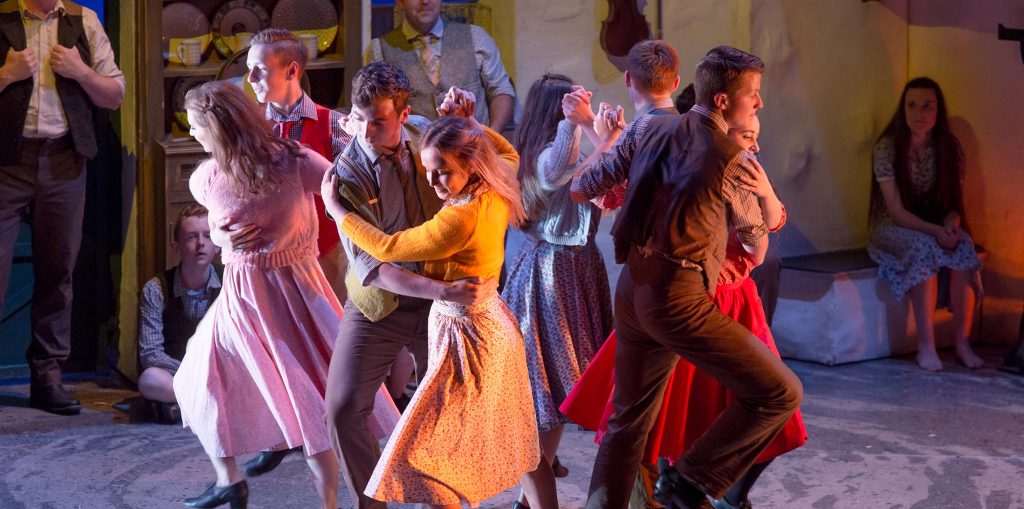 Siamsa Tíre – National Folk Theatre of Ireland
Located on the Wild Atlantic Way in Tralee, County Kerry, Siamsa Tíre is a guaranteed Irish cultural highlight!
Offsite venues with a difference
For one of a kind off site venues with a difference which will make your event one delegates are talking about for years to come, Tralee has a range of fantastic options which are ideal for informal social program events, which bring the destination and local culture to life.
Located on the Wild Atlantic Way in Tralee, County Kerry, Siamsa Tíre is a guaranteed Irish cultural highlight!
To explore bespoke activity options available in Tralee and the surrounds,
contact our Activity/Incentive Partners: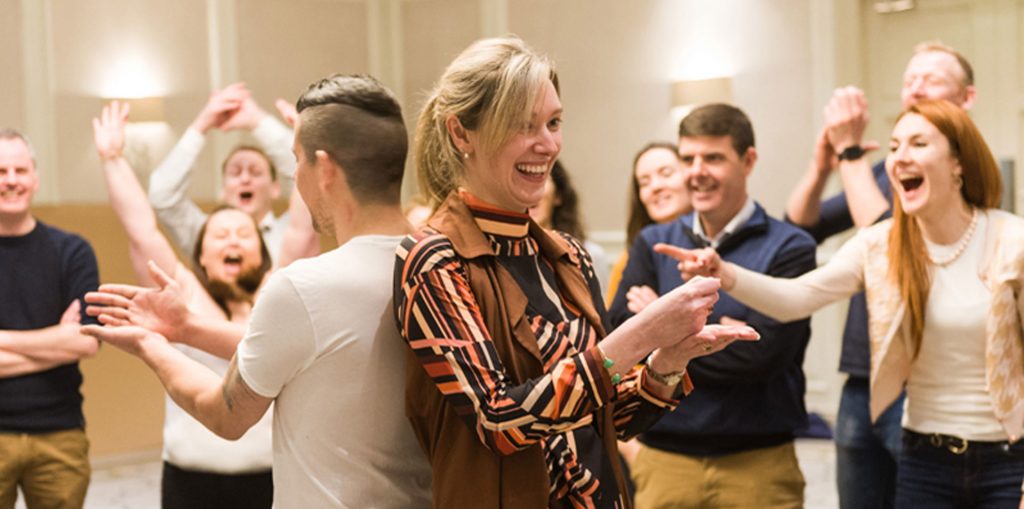 Orangeworks
We are Orangeworks, an events company based in Ireland. Leaders in Team Building, Team Development, Incentive, Bespoke Adventures, Automotive Launches, Bear Grylls Survival Academy Ireland and 4×4 Off Road Driving.
Hidden Ireland Tours
Whatever your requirements, we would be delighted to have the opportunity to help your delegates to experience their dream Ireland! Inspired by a deep sense of our place and our surroundings, each Hidden Ireland gathering is a celebration.
Getting to Tralee: Air Access
AIRPORT: DISTANCE TO/FROM TRALEE

Kerry

Cork

Shannon

19 kms
121 kms
125 kms